Who can't use a little (or a lot of) extra cash once in a while?
Ooh! ooh! Me! Pick me!
Well, my hubby introduced me to a little gem of a tip that has been a pleasant surprise to everyone who's tried it.
Did you know that there are over $16 Billion dollars worth of unclaimed funds floating out in the world? Yes, that's B-B-BILLION.
Unclaimed funds = "
unclaimed bank accounts, stocks, insurance proceeds, utility deposits, un-cashed checks and other forms of personal property" that haven't been claimed, or "cashed out" in a sense (explained HERE).
When my hubby heard about this, he investigated. He found a site called
MissingMoney.com
.
In a nutshell, it's a government site that keeps track of un-cashed or forgotten funds that are waiting to be claimed.
Just for kicks my husband typed in his name.
Guess what?
He had TWO unclaimed assets!
He thinks they were from old bank accounts from forever ago that had a little bit of money still left in them, that he had completely forgotten about.
He typed my name in for fun, and guess what...I had one too! Mine is from the State of Utah, probably some money in a retirement fund from an old job that I never cashed in. I had to submit a claim to the State (really easy, done right on the site) for them to tell me exactly what my unclaimed funds were.
According to their website,

common types of unclaimed property include

:
Bank accounts and safe deposit box contents

Stocks, mutual funds, bonds, and dividends

Uncashed checks and wages

Insurance policies, CD's, trust funds

Utility deposits, escrow accounts
It's a super simple way to get a little extra cash in your pocket! It worked for us, so it certainly doesn't hurt to try. And, of course, I recommend putting the money in your
slush fund
or
savings account
if your debt is paid off :)
Enjoy your extra cash-ola!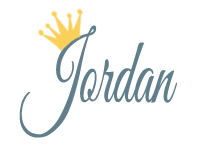 Photo source for intro graphic found
HERE